Production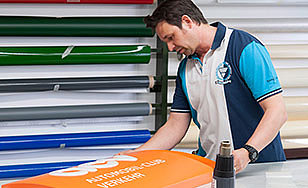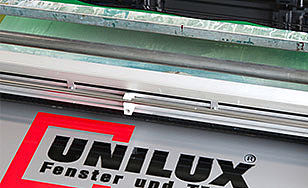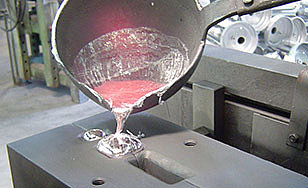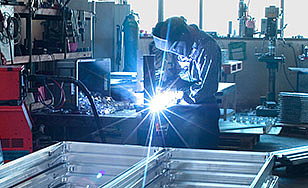 Our high production depth
makes us fast and flexible
Major brand appearances are often rolled out internationally. We thus, for example, sometimes produce more than 15,000 illuminated displays within 2 months and assemble them in no time. We also produce high volumes of illuminated advertising for branches of large insurance and lottery companies. With more than 13,000 m² of production space, we are well-equipped to face that challenge. Modern technology such as partially automated screen printing lines and our enormous depth of production allow us very efficient workflows.
Certified safety and quality
Whether large or small series production – our employees carefully and systematically check the quality of our products throughout the production process. Our certificates prove that we leave nothing to chance – and that we stand for uncompromising and sustainable quality.
If all work steps are performed under one roof, they can also be perfectly coordinated. With vacuum-formed displays, for example, the precise subsequent forming must be considered as early as the screen printing stage to ensure a proper end result.
Thermal vacuum forming is an impressive and very economical production method for manufacturing threedimensional illuminated advertising objects in series. Our machines allow us to form plastic sheets up to a size of 300 x 150 cm with a maximum depth of 80 cm.
We provide you exclusively with
customised special solutions
For each project, we develop a completely customised solution, which is then produced in series. Metal profile construction or aluminium casting can be used for the basic structure. Aluminium can, for example, give a stylish system more individuality and exclusivity. Since we can draw on unlimited resources in our in-house production, the results are accordingly appealing.
Network of subsidiaries
Struck can rely on a network of subsidiaries in Germany and abroad. These companies manufacture aluminium elements (WVG-Alu-Tec, Bad Arolsen) for Struck and for clients from other industries – for example, from the furniture and automotive industry – or specialise in aluminium casting. This gives us the flexibility and independence required to implement your projects.
Efficiency
The high production depth within our own group of companies enables particularly efficient and costeffective production for the benefit of our customers: thanks to both short delivery times and attractive conditions.